Garden management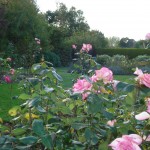 It's all about the plants!  Guidance on managing and looking after your garden to get the best from it.
Advice on caring for your garden through the seasons helping you understand what your garden needs to ensure tasks are carried out appropriately and at the correct time.
Planting for interest, low maintenance, managing to reduce weeds and problems.   Pruning carried out using correct procedures for optimum effect.
– ADVICE
– BORDER DESIGN AND PLANTING
– REVAMPS
– EDUCATIONAL TALKS
– CLASSES
– GARDEN VISITS
– QUALIFIED TUTORING
ADVICE – Providing a practical approach to guidance on gardening techniques. Working with you to help create your garden from design and preparation through to planting and maintenance. – Enabling you to discover gardening for yourself.
DESIGN/GARDEN STYLING – restyles and planting with follow-up advice/care.
ESCORTED GARDEN VISITS – Get more from your garden visits and have your personal guide.  Guided information on planting and layout with suggestions on how to use plants in your own gardens.  Available to accompany you on your own garden trips or visits arranged to suit you. (See garden days out)
TUTORING
Gardening classes and workshops –
These can be designed to your individual or group requirements –  Informal leisure gardening or structured tuition.  Contact Barbara for more details or discuss requirements.
Host your own garden party / workshop.  Try something different – gather your own group of friends for a tailored workshop related to your garden or topic.    Suited to adults or children.
TALKS and demonstrations to local groups – Arranged for groups to cover chosen topics.
FLORAL ARRANGEMENTS – Trained and qualified in floristry, we can provide arrangements for your home or special occasion.
HORTICULTURAL PROJECTS/HORTICULTURAL THERAPY
Gardening and being in touch with nature can provide a sense of wellbeing both physically and emotionally being an aid to recovery and development.  Offering programmes with help and guidance for specialist groups.
Revamps
Improvements carried out to tired areas of your garden.   Shape up and tidy borders, removing failing plants, pruning and incorporating new planting.
Special occasions or weddings
Planting to enhance your garden and themed to your event bringing the garden alive.
GARDEN VOUCHERS – "A Gift of Gardening"
A useful gift idea for someone with a gardening interest.  From a couple of hours  – advice or tuition in the garden, planting ideas, a garden class or towards a course.